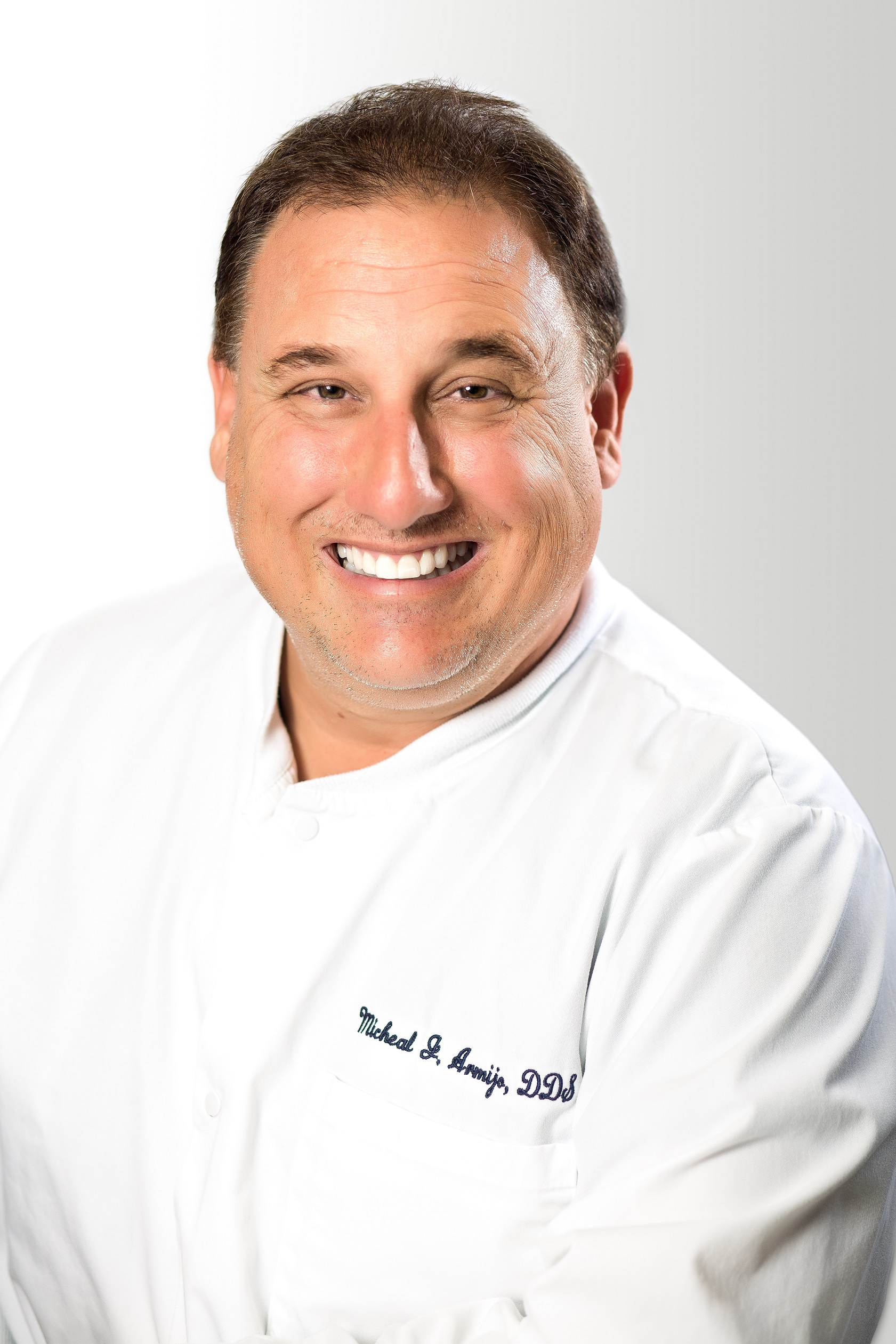 Albuquerque Dentist
Meet Dr. Michael Armijo
Albuquerque dentist Dr. Michael Armijo completed his pre-dental education at the University of New Mexico. He was accepted at the University of Missouri-Kansas City Dental School from which he received his Doctor of Dental Surgery degree in 1989. He also earned a certificate in Advanced Education for General Dentistry at the University of Missouri. In addition to practicing dentistry for over 30 years, Dr. Armijo has completed over 700 hours of Dental Continuing Education.
In order to provide high quality dentistry, Albuquerque dentist Dr. Armijo's focal points include advanced concepts in dentistry and dedication to patient satisfaction. Dr. Armijo belongs to a Dental Study Club and meets with other dentists monthly for courses in the most up-to-date care possible. Dr Armijo is very active in the local dental society as well as the American Dental Association. He is also very supportive of community efforts for public schools, The American Cancer Society, American Diabetes Association, Mothers Against Drunk Drivers, New Mexico Special Olympics, Joy Junction, and many other organizations.
In addition to practicing dentistry, Dr. Armijo and his wife, Kathy, enjoy raising their children and two toy poodles. Their family time is spent traveling, camping, hiking and enjoying their kids' activities.